Social Skills Activities for Kids with Autism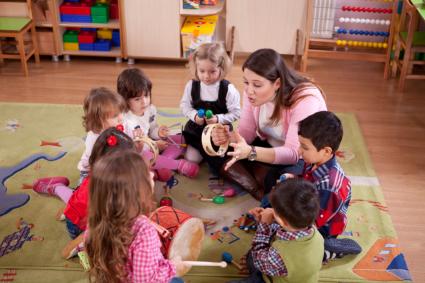 From using and understanding nonverbal communication to initiating an interaction with peers, social skills can be extremely challenging for children with autism spectrum disorders (ASD). In fact, since social skills challenges are one of the defining diagnostic criteria of ASD, they are a core area of focus for many therapists, parents, and teachers. Fortunately, there are many fun activities that can help children learn to interact socially.
Five Printable Social Skills Activities
Because many children on the spectrum are great visual learners, printable activities can be very effective in teaching social skills. Try one of these five fun printables to see if it becomes a new favorite.
If you need help downloading a printable, check out these helpful tips.
Sharing Social Story
A social story is a great way to explain the intricacies of sharing toys, something that may not come naturally to children with autism. This activity combines a story about sharing with fun coloring pages for children to enjoy. It is ideal for verbal and non-verbal preschoolers and young elementary kids.
Here's how to use this social story activity:
Click on the image of the printable and download it to your computer.
Print out the desired number of copies.
Create a small book out of the pages to the story.
Read through the story with kids, talking about how each character feels.
After reading, give kids crayons so they can color the pictures.
Facial Expressions Decoded
Non-verbal communication, and especially facial expressions, can be an area of major challenge for children with autism. Instead of focusing on the facial expression as a whole, it may be easier for kids to systematize the parts of the face that make the expression. In addition, practicing their own facial expressions can help them communicate effectively with peers. This activity works well for verbal or non-verbal kids of any age.
Here's how to use it:
Click on the image of the printable and download it to your computer.
Print out as many copies as you need.
Hand the copies out to kids. For those who can't yet read, have a paraprofessional or aide work directly with the child.
Give each child a small mirror.
Work together to practice reading and mimicking the various facial expressions.
Printable Conversation Starter Cards
Initiating a conversation can be tricky, especially for children with autism. It can help to have a few ideas on hand about how to start a conversation with a peer. These printable conversation starter cards also make a great in-class or at-home activity. Kids can practice with teachers and parents to perfect their skills. This activity is best for verbal, older elementary and middle school kids.
Here's how to use this printable:
Click on the image of the conversation cards and download the file to your computer.
Print the desired number of copies.
Cut out the cards and punch a hole through the corner. Tie them together with a piece of yarn. For extra durability, consider laminating the cards.
Have the child select a card to use and ask you the question on it. Respond as a peer might.
Pair children up to practice the conversations on the cards.
Shades of Truth Worksheet
Children with autism often think in absolutes, and this can be a social challenge when it comes to truth-telling. This worksheet helps kids understand situations where telling the complete truth may not be appropriate. This activity requires kids to be able to read, so it's best for verbal or non-verbal children in later elementary school or middle school.
Here's how to use it:
Click on the worksheet and download it to your computer.
Print the desired number of copies.
Pass the worksheet out to kids.
You can discuss each situation as you go through the worksheet together.
Keep It On Topic Game
Keeping the conversation on topic can be especially challenging for children with ASD. This game makes learning this skill fun. It's best for elementary school or older and requires kids to be verbal.
Here's how to play:
Click on the image and download the file.
Print the desired number of copies. You'll need one for each pair of kids.
Cut out the red and green tokens.
Pair the children into groups of two. The goal for each group is to have an on-topic conversation. You provide the topic.
Kids take turns in conversation about the provided topic.
Each time a child says something that's on topic, he or she receives a green light token. Each time a child says something that's off topic, he or she gets a red light.
Conversation continues until you run out of green light tokens or the decide to stop the game. The child with the most green light tokens is the winner.
More Fun Social Skills Activities
Whether you're a teacher focusing on social skills or a parent trying to help your child succeed, there are lots of fun activities that can help. Try some of these ideas.
Form a Band
Making noise is a fun way to interact together, and you can turn it into a social skills-focused activity about reading adult cues. This game is great for preschoolers. Here's how to play:
Gather up several instruments and give one to each child.
Explain that you'll be creating music together but that not everyone can play at once.
Instruct children to wait for you to point at them before they start playing. Tell them to stop playing when you point and shake your head.
Sit in a circle with the kids, and practice the pointing and head-shaking cues in addition to the music.
Act It Out
For older kids, interactive games like charades can be fun. You can give this activity a social skills focus. Here's what to do:
Brainstorm simple social situations and emotions.
Write these ideas on slips of paper. Put all the papers in a bucket.
Have each child draw a piece of paper out of the bucket and act out what it says. The rest of the group can guess.
Changing the Story
This creative activity is great for older kids, and it's a perfect way to focus on difficult peer interactions like bullying and peer pressure. Here's how to play:
Describe a problem scenario to the child or group of kids. It's best to choose something they may encounter in daily life.
Have kids brainstorm ways to respond. Write down all ideas and don't engage in discussion until everyone has had a chance to share.
Discuss which of the ideas are most likely to help.
Have kids vote on how they would finish the story.
Moving Toward Social Success
No matter which activity you choose, working directly on social skills is a great way to improve a child's quality of life. Like everyone, children with autism want to interact with others. Having the right tools and enough practice can go a long way toward social success.